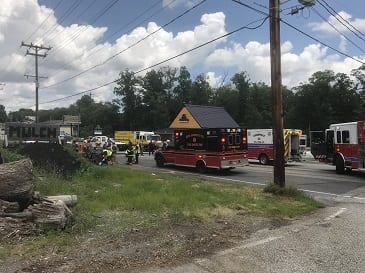 Emergency crews are responding to a serious, Thursday afternoon crash in Fallston.
The accident was reported at just before 1 p.m. along Belair Road at Reckord Road.
At least three people sustained injuries in the crash.
A third ambulance has been summoned to the scene and a Medevac chopper is also being deployed.  The chopper will land at Reckord Road Park.
Story continues below
Belair Road has been shut down in both directions.
Units from the Fallston Volunteer Fire Company and Joppa-Magnolia Volunteer Fire Company are responding to the scene.
Motorists should avoid that area.
Facebook Comments