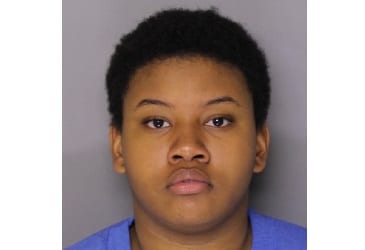 The last suspect in the Villa Cresta Elementary School carjacking, who was arrested on Tuesday, has been charged as an adult.
The suspect has been identified as Celandra Lace Lacruze, 16, of the 4000 block of Starbrook Circle, 21133.
Lacruze has been charged with carjacking, robbery, and theft of auto.
Story continues below
She is currently being held at the Baltimore County Detention Center on no bail status.
Tyana Keyshawn Holmes, 16, of the 2400 block of East Federal Street, 21213, and two other minors had previously been charged in connection with the case.
The pregnant teacher, who was knocked to the ground and beaten, before having her car stolen (click here for details), is said to be recovering from minor injuries she sustained in the incident.
Facebook Comments