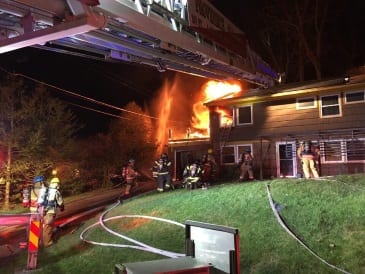 Crews battled a pair of house fires in Carney and Joppa overnight.
At just after midnight a house fire was reported in the 8700 block of Oakleigh Road in Carney (21234).
Arriving units from the Providence Volunteer Fire Company and Kingsville Volunteer Fire Company found flames coming from the home and worked to extinguish the blaze.
At about 5 a.m., units from the Joppa Magnolia Volunteer Fire Company and White Marsh Volunteer Fire Company responded to a house fire in the 700 block of Brooke Court in Joppa.
Story continues below
Firefighters quickly extinguished the flames.
Two patients were taken to Hopkins Bayview for smoke inhalation.
They are now in stable condition. Damage to the house on Brooke Court is estimated at $150,000. The displaced family is being assisted by Harford County Disaster Assistance.
The Office of the State Fire Marshall is investigating both fires.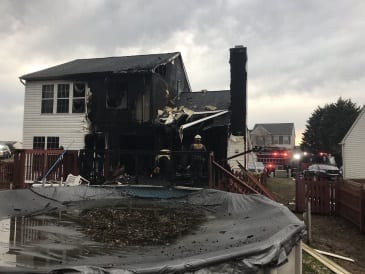 Facebook Comments