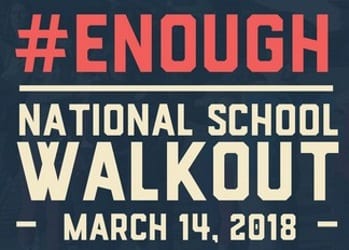 Students at Perry Hall High School are planning to join in the national walkout being planned for Wednesday, March 14.
According to The Action Network, "Women's March Youth EMPOWER is calling for students, teachers, school administrators, parents and allies to take part in a #NationalSchoolWalkout for 17 minutes at 10am across every time zone on March 14, 2018."
The National School Walkout will take place exactly one month after the Valentine's Day massacre in Parkland, Florida where 17 people were killed during a shooting at Marjory Stoneman Douglas High School.
The walkout's goal is "to demand Congress pass legislation to keep us safe from gun violence at our schools, on our streets and in our homes and places of worship," according to the event's website.
Other nearby local schools participating include:
Chesapeake High School (21221)
Fallston High School (21047)
Loch Raven High School (21286)
Towson High School (21204)
Over 2,000 walkout events have been registered nationwide for March 14.