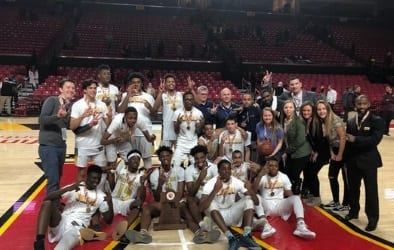 The Gators have done it again.
On Saturday night, the Perry Hall High School boys' basketball team successfully defended their class 4A championship.
The Gators defeated the Bladensburg Mustangs, 56-52, in Saturday's Maryland Public Secondary Schools Athletic Association (MPSSAA) state championship game at the Xfinity Center.
This marks the second consecutive state title for Perry Hall, who also won the championship in 2017.
"I am enormously proud of the Perry Hall High School basketball team,"said Councilman David Marks. "Congratulations to the players, head coach George Panageotou, and all those who have supported these back-to-back champions. As a Gator alumni, I could not be happier!"
Facebook Comments