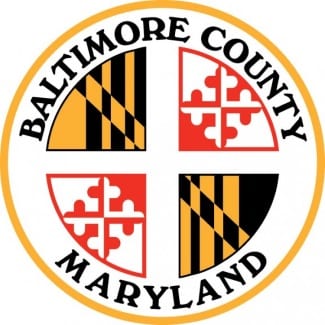 Councilman David Marks announced on Tuesday that Baltimore County will provide funding in the Fiscal Year 2018 budget for a new middle school in the northeast and an addition at Pine Grove Middle School.
The budget will include $7 million in planning and design funding for a new 1,500 seat middle school in Perry Hall and a 200-300 seat addition at Pine Grove Middle School to relieve overcrowding in the northeast area. Construction on the projects is expected to begin in 2019 with the school and addition opening in 2021.
The location will be determined by the Board of Education.
"This has been my top priority in the northeast," Councilman Marks said. "Thank you to County Executive (Kevin Kamenetz), my colleague Cathy Bevins for her strong support, and School Board member Julie Henn. A huge thanks to all the parents who pushed for this, including Heather Carr Bergan, Þórir Tryggvason, John Kantorski, and the leaders at the Perry Hall Middle School PTSA."
"I have been reviewing this issue for over a year," said County Executive Kamenetz. "Superintendent (Baltimore County Public Schools Superintendent Dr. S. Dallas) Dance and his team proposed a solution for the Perry Hall area, and I am delighted to include funding for these projects in my budget proposal."
"We are extremely appreciative the County Executive has addressed our need for middle school seats," added Dr. Dance. "By focusing on a comprehensive solution, we can now work to bring relief to several of our middle schools that are at capacity or scheduled to be within the upcoming years."
"We have spent a tremendous amount of money in the County and in my district on school construction over the past six years, but the issue of middle school overcrowding was an area that still required a solution," said 6th District Councilwoman Cathy Bevins. "I've been talking with Dr. Dance and the County Executive about funding projects to address this issue, and adding 1,700 middle school seats in the northeast area is great news. It would make real sense to build the new school on the Nottingham property that the school system already owns."
"This is fantastic," said long-time Perry Hall advocate Bill Paulshock, who graduated from both Perry Hall Middle and Perry Hall High. "Since the day he was elected, County Executive Kamenetz has supported the Perry Hall-White Marsh area more than any elected official in history. His commitment to recreation and parks and our schools is nothing short of phenomenal."