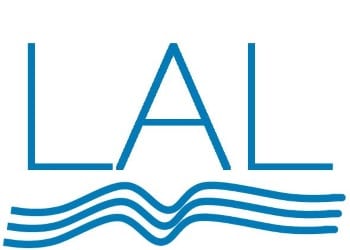 Six Baltimore County Public Schools students from three schools, one of which is Parkville High School, have been named state finalists in the 2017 Maryland Letters About Literature contest.
Coordinated by the Maryland Center for the Book at Maryland Humanities, the statewide contest is part of a national contest sponsored by the Library of Congress' Center for the Book.
The contest, for students in grades 4–12, challenges each student to write to the author of a book, poem, or play that influenced his or her self-image or worldview. Nationally, more than 36,000 letters were submitted to this year's contest, including 1,877 entries from Maryland students.
The state finalists from BCPS (and the works that inspired them) are:
Catonsville High School
Erin Horter – Drama, a graphic novel by Raina Telgemeier
Sylvia Johnson – All Creatures Great and Small, a short story collection by James Herriot
Ellie Schumacher – Bronx Masquerade, a novel by Nikki Grimes
Don'ya Truesdale – "Her Blooming Heart," a poem by Saiom Shriver
Dulaney High School
Mikayla Mellis – The Reason I Jump: The Inner Voice of a Thirteen-Year-Old Boy with Autism, a memoir by Naoki Higashida
Parkville High School
Jewel Hammet – The Other Wes Moore: One Name, Two Fates, a nonfiction book by Wes Moore
All Letters About Literature Maryland state finalists will be recognized at an awards ceremony on Saturday, April 22, at 11 a.m. at the Harry and Jeanette Weinberg Auditorium at Mercy High School in Baltimore City.
For each level of the competition, one winner and one runner-up will be chosen at the state level. The competition levels are Level 1: Grades 4 – 6, Level 2: Grades 7 – 8, and Level 3: Grades 9 – 12. State winners will be notified in early April and will advance to the final national round of competition. The state winners will be asked to read their letters during the April 22 awards ceremony.
Last year's Level 3 state winner was Lauralee An of Catonsville High School. (Her award-winning letter can be found here.)
Related to Letters About Literature is the Christine D. Sarbanes Teacher of the Year Award competition. All educators who had students participate in Letters About Literature this year are eligible to be nominated. The deadline for nominations is Friday, March 24. Additional information is available at http://bit.ly/2gbEOUP, and the nomination form can be found at http://bit.ly/2lkvMLb.