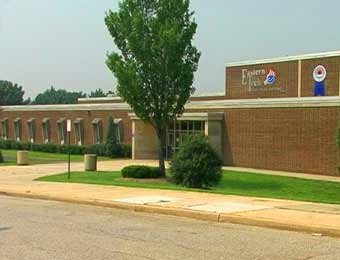 Students at an Essex in high school up in arms over a photo featuring a racial slur that was shared on social media this week.
The photo showed a student posing on a baseball diamond with a racial slur written in the dirt.  The photo was captioned, "Baseball is a white mans (sic) sport."
The photo was posted the Snapchat, and it then circulated on Twitter on Wednesday.
Adam Jones of the Baltimore Orioles famously uttered the original quote in the wake of some NFL players protesting during the national anthem, and the lack of baseball players doing the same.
Baltimore County Public Schools spokesman Mychael Dickerson said Thursday that "appropriate disciplinary action is being taken."
Approximately 200 students protested peacefully at the school.
An edited version of the photo can be seen below.