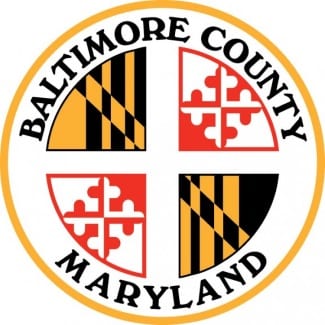 A Perry Hall native and Parkville High senior have the distinct honor of being named Baltimore County's 2017 Woman and Young Woman of the Year.
This will be the county's 35th year honoring women for their outstanding contributions to the community.
Woman of the Year: Kelli Szczybor
Kelli Szczybor is a Baltimore County native, born and raised in Perry Hall. She has dedicated much of her time volunteering in the community—at her children's schools, her daughter's girl scouts troop, and her church—St. Joseph's at Fullerton. She started as president of her kids' preschool, troop leader for the scouts, vice-president of the school association, and chaired school and church fundraisings.
Fight Against Childhood Cancer
In 1998, after a nine-month battle with leukemia, she lost her son Ryan. Trying to heal, she and her family created the Ryan Foundation to help them and other families deal with the fight against childhood cancer. Kelli has been the President of Ryan Foundation for the past 19 years. The foundation has raised money for cancer research, added individuals to the bone marrow registry and helped families with children being treated for cancer at Johns Hopkins Hospital. The foundation has primarily provided comfort for children with cancer while at the hospital. Additionally in 2004, Kelli has helped start a grief support ministry at St. Joseph's Church at Fullerton; for the past 13 years, she has been counseling people who have lost loved ones.
Bringing People Together
Kelli helped build Annie's Playground, 11 years ago, in Harford County, and she envisioned the same for her community. She wanted a playground for all children, regardless of their limitations. From her experience of losing Ryan, she wanted a playground to include a place of reflection as well. Angel Park was born—Kelli started the planning of Angel Park three years ago. Kelli spearheaded to raise over $1.5 million in two years, mostly from the community. The amount of planning and fundraising needed to create a park was massive, Kelli became the general coordinator and was tasked to pull all the pieces together. Angel Park became a reality in July 2016, when during a 10-day span, over 4,000 community volunteers came together to construct the park. Through all the stories gathered, Angel Park became more than a playground, it became a symbol of community togetherness and love. Since the official opening in October 2016, thousands of smiles and memories have been shared at Angel Park.
More About Kelli
Kelli received her Elementary Education degree from then Towson State College. Since she was 14 she has been working for Bill's Seafood, owned by her uncle Bill Paulshock. She and her husband Andy, together with their four children (Jenna, Ryan, Kayla and Zach) continue to reside in Perry Hall.
Woman Making a Difference: Toni Torsch

Usually introducing herself as "just a mom," Toni Torsch was born to Italian-Irish parents and raised in Baltimore, where she and her four siblings attended both parochial and public schools. Married for 33 years to Carl, they are parents to three sons, John, Danny and Austin, and all reside in Baltimore County.
Founder of Daniel Carl Torsch Foundation
Toni also started the Daniel Carl Torsch Foundation, a non-profit organization, whose mission is to provide overdose prevention and awareness programs. The foundation also offers charitable assistance to low-income adults entering patient substance abuse treatment and sober living.
Overdose Response Program
She was also instrumental in getting the Overdose Response Program bill passed that gave all families access to the life-saving overdose reversal prescription drug Naloxone. She continues to work in addressing issues faced by those suffering from addiction, concentrating in Baltimore County, since suburban drug use is often marginalized in the face of urban drug use.
Young Woman of the Year: Nhu Dang

Nhu Dang, Parkville High School senior, has only lived in the United States since she was thirteen years old. She was born in Vietnam and her family immigrated here with the sole purpose of bettering her life through education. As a member of the Math, Science and Computer Science Magnet program at Parkville, Nhu has taken the most rigorous course sequences possible and her unblemished transcript is evidence of her superior intellect and work ethic. The desire to challenge herself combined with her academic talents have helped Nhu, a former English for Speakers of Other Languages (ESOL) student, obtain the number one ranking in her senior class.
Mother's Caretaker
Throughout Nhu's childhood in Vietnam, her mother struggled with chronic rhinitis and pain, and Nhu always felt responsible for her mother's care. Upon coming to the U.S., Nhu learned English almost immediately and exited our county's ESOL program in record time. With her newly acquired language skills, Nhu became her mother's caretaker, translator and navigator of the American health care system. With Nhu as her tireless advocate, her mother has begun to receive treatment for antibiotics overuse and associated conditions.
Student Leader and Volunteer
While managing a stressful life outside of the walls of our school, Nhu has been an engaged and poised student leader. At Parkville, Nhu has participated in a variety of extracurricular activities. Most notably, Nhu has served as our National Honor Society Vice President, while holding leadership positions in the Key Club and our school-wide Book Club, which Nhu helped found last year. Nhu is a dependable group member and a conscientious and kind group leader. Off campus, Nhu has volunteered over three hundred hours of her time at the American Red Cross, coordinating blood drives and educational activities in local high schools and colleges. Nhu is a bright, perceptive and determined student who will seek to pursue a degree in Biology with a Pre-Medical concentration, in hopes of one day becoming a physician working with underserved populations. Her concern for others, maturity coupled with academic prowess and strong commitment to learning makes her a young woman destined for great success.
The awards presentation will be held on Tuesday, March 28, at 6 p.m., in the County Council Chambers.