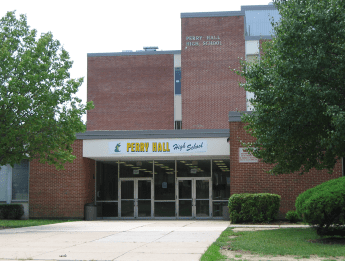 UPDATE: Christopher Engels has been convicted in connection with a 2019 murder in Perry Hall.
Original story below…
——
Police have identified and charged the student who brought a gun to Perry Hall High School on Thursday.
The student has been identified as 17-year-old Christopher James Engles of Perry Hall.
Engles is being held on a no-bail status.
He is charged as an adult with the following:
Possession of a Firearm by a Minor
Possession of a Dangerous Weapon on School Property
Carry/Conceal a Dangerous Weapon
Wear/Carry a Handgun on his Person
Engles brought the weapon onto school grounds on Wednesday morning. Another student saw the gun and notified the appropriate authorities.
Students from Perry Hall Middle School were at PHHS on Thursday to attend a performance of the musical "Hairspray."
The school sent a letter to parents alerting them to the incident.
Authorities have said that they do not believe Engles intended to use the weapon.
A student was shot at Perry Hall High School in a separate incident on the first day of classes in 2012.