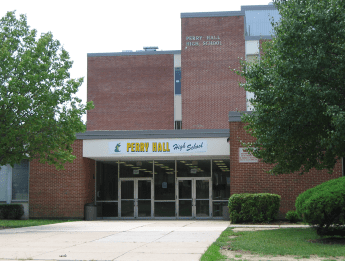 UPDATE 2: Police have identified and charged the student. Click here for details.
UPDATE 1: This post has been updated with a letter from Perry Hall High School at the bottom of the article.
Original story below…
——
Police are investigating after a student brought a gun to a local high school.
The incident took place on Thursday morning at Perry Hall High School.
Baltimore County Councilman David Marks says that a student brought the gun to school and another student notified the appropriate authorities.
Police confiscated the weapon, which was not used, and are investigating the matter.
There were many Perry Hall Middle School students attending a performance at the high school today.
No one was injured in the incident.  An investigation is ongoing at this hour.
UPDATE: Here is the letter that Perry Hall High School sent to parents today…