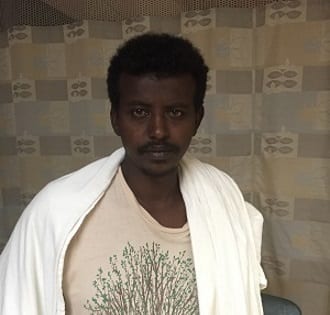 UPDATE: Baltimore County Police have been able to identify the man found on Belair Road today and have contacted people to come and pick him up.
The man is from Eritrea and is being assisted by the International Rescue Committee.
Original story below…
——
Police are asking for the public's assistance in identifying a man who was found along Belair Road on Thursday.
At just before 10:30 a.m., authorities responded to the 11500 block of Belair Road in Kingsville for a report of a suspicious subject.
When officers arrived at the scene, they found a man, about 5'05", 160 pounds, with a goatee standing in the rain. He was wearing a red and tan plaid shirt with a tan shirt underneath it, jeans, and silver shoes. Officers attempted to communicate with the man and even used the Language Line. Authorities believe his name might be Yasien Mohammed, he might be 25-years-old, and he may be from Ethiopia.
Officers drove the man to Franklin Square Hospital where he was given some clean clothes.
Anyone with information on this man is asked to call police at 410-307-2020.