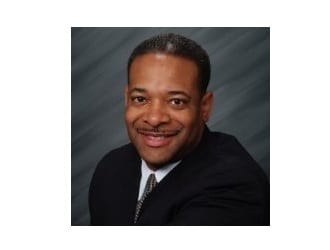 Brian Pauling, CEO and president of 100 Black Men of America, will offer inspirational advice and host a question and answer session with 75 boys at Golden Ring Middle School next week.
100 Black Men of America is the largest African-American-led mentoring organization in the nation.
Pauling will address the youths on Monday, September 26, 2016 at 1:30 p.m.
Pauling's background includes 15 years as an executive in the gas and electric utility industry and six years in public accounting. He graduated magna cum laude with a bachelor's degree in accounting from Hampton University.
He is a certified public accountant, chartered global management accountant, certified compliance and ethics professional, certified diversity professional, certified fraud examiner, and author of the book "The Recruit: Life Lessons."
Golden Ring Middle School is located at 6700 Kenwood Avenue, 21237.