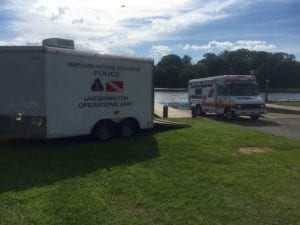 The body of a man who went missing yesterday in Middle River has been recovered.
Maryland Natural Resources Police say Richard A. Miller, 71, of Joppa, went missing on Wednesday when his dinghy sank into Dark Head Creek near Martin State Airport.
Miller had tied up his boat at Wilson Point when the dinghy took on water and sank.
Crews searched into the night without success and resumed the search on Thursday morning.
His body was recovered at about 8:15 a.m. on Thursday.