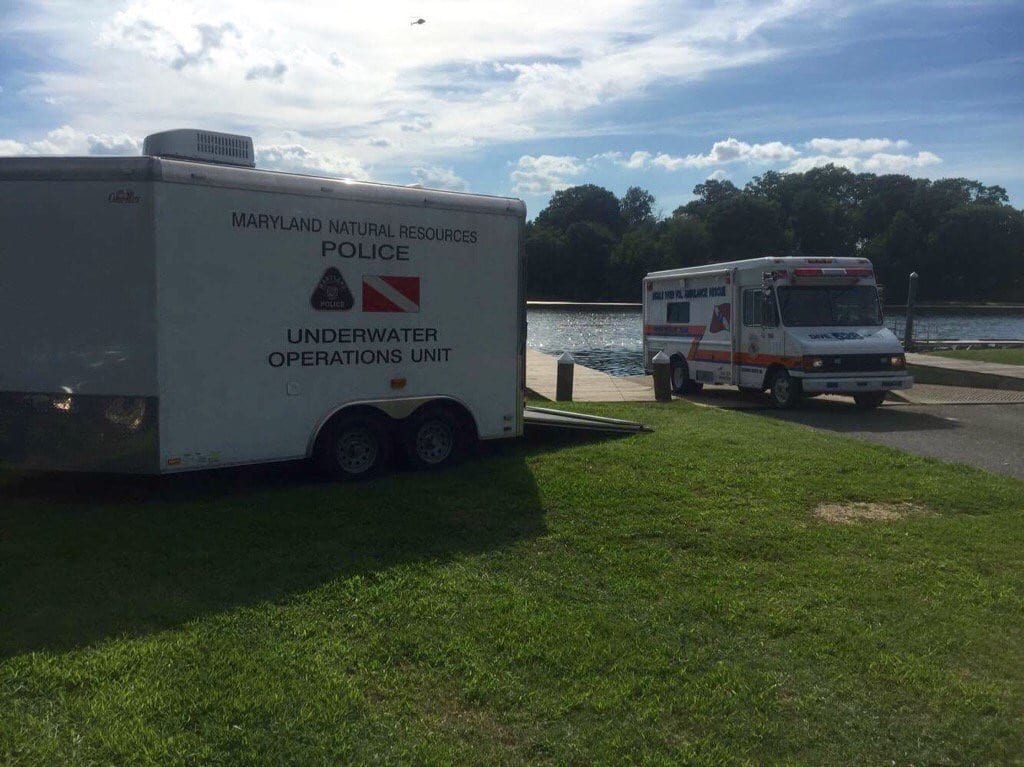 UPDATE 3: Miller's body has been recovered. Full details here.
UPDATE 2: As of 7:30 a.m. on Thursday, 8/18, divers are resuming their search for Richard A. Miller, 71, of Joppa.
UPDATE: As of 6:10 p.m., rescuers still have not found the missing.
Maryland Natural Resources Police are now assisting in the search & rescue effort.
Original story below…
——
Rescue crews are currently on the scene after a man fell into Dark Head Creek in Middle River.
At about 12:45 p.m., emergency personnel responded to the 100 block of Kingston Park Lane.
At the scene, crews found that a 70-year-old man had fallen into the water and could not be located.
The man was returning home in a dinghy after tying up his boat at Wilson Point, when the dinghy took on water and sank.
A dive team was requested and they are currently searching the waters.
As of 2:15 p.m., the man still had not been found.
No additional information is available at this time.