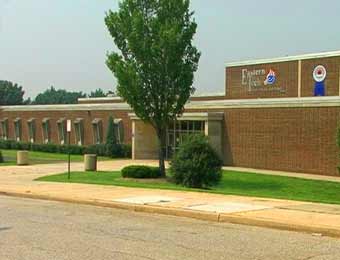 An Essex high school has ranked among Newsweek's top U.S. high schools.
On Thursday morning, Newsweek published its annual list of the top high schools in the country.
In all, the state of Maryland had 11 schools that made the list.
Eastern Technical High School, which is located on Mace Avenue in Essex, ranked in the 185th slot.
Newsweek compiles the list using its own research, along with that of partner analytics company Westat.
Here's the breakdown of Maryland public schools that ranked on Newsweek's 2016 Top High Schools list:
32. Poolesville High School; Poolesville
72. Walter Johnson High School; Bethesda
173. River Hill High School; Clarksville
185. Eastern Technical High School; Essex
190. Marriotts Ridge High School; Marriottsville
220. George Washington Carver Center for Arts and Technology; Towson
263. Mt. Hebron High School; Ellicott City
273. Glenelg High School; Glenelg
315. Atholton High School; Columbia
338. Towson High School; Towson
474. Middletown High School; Middletown
You can check out the full list at Newsweek here.