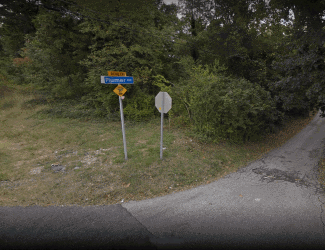 Baltimore County Councilman David Marks announced on Tuesday that he will support downzoning 29 acres across from St. Joseph Roman Catholic Church to lighten future development in that area of Perry Hall. The land is presently zoned for commercial development and townhouses.
Under Councilman Marks' proposal, the publicly-owned land along Belair Road would be downzoned to Neighborhood Commons, which prohibits any development whatsoever. The Maryland State Highway Administration currently owns this property, zoned for commercial use.
The remaining land would be downzoned to a blend of DR 1 (or one house per acre) or DR 3.5 (single-family-homes). This is the wooded property accessed from Plumer Avenue and near Columbus Gardens.
"This rezoning will not only preserve one of the largest green areas along Belair Road in southern Perry Hall, but it will lighten the impact of future development on Joppa View Elementary and Perry Hall Middle Schools," Councilman Marks commented. Earlier, Councilman Marks announced plans to preserve the green property near Ridgelys Choice Drive.
The County Council will vote on the zoning maps on August 30th.