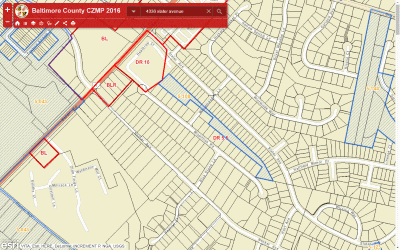 Baltimore County Councilman David Marks will recommend restricting development along 2.6 acres between Slater Avenue and Mispillion Road in the densely-populated area of southwestern Perry Hall.
The land, currently used as a common area, is presently zoned for single-family homes or townhouses. Neighborhood Commons zoning will be recommended for this property, blocking any development whatsoever in case it is ever sold by Baltimore County.
"It is these smaller pieces of green space that, in many communities, serve as places where families have picnics and kids enjoy the outdoors," Councilman Marks commented. "They should not have a development potential."
Councilman David Marks is reviewing the development potential of thousands of acres of land in his district in an effort to lighten school overcrowding and preserve green space.