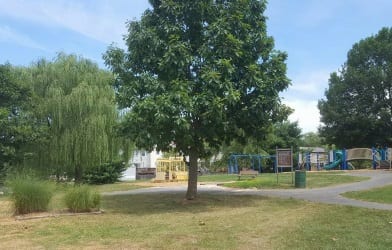 Baltimore County Councilman David Marks will recommend zoning four undeveloped properties in the densely-populated Seven Courts Drive area to open space, blocking any development.
The zoning issues are 5-068, 5-069, 5-070, 5-071. The undeveloped properties are located between Parkhurst Way and Bellhall Drive; east and west of Oak Park Drive; and at Oak Park Drive and Gunfalls Garth.
The four properties collectively include eight acres of land. Currently zoned for townhouses, the designation would now be Neighborhood Commons.
"The Seven Courts Drive corridor was developed with very little open space," Councilman Marks commented. "Over the next few years, I want to try to upgrade the areas we have, such as Oakhurst Park, but believe residents should have the peace of mind knowing that these areas no longer have a development potential."
Councilman Marks has initiated a review of thousands of acres of land to preserve green space and lighten school overcrowding.
The zoning maps will be adopted on August 30th.