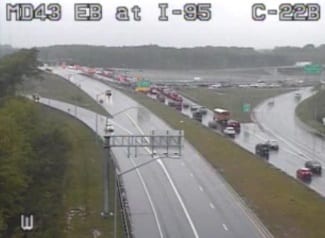 An accident in White Marsh was snarling rush hour traffic on Wednesday afternoon.
At just after 4 p.m., the White Marsh Volunteer Fire Company reported that it was responding to a crash at westbound Route 43 at I-95 southbound.
Traffic is backed up in the area and fluids have spilled onto the roadway.
There was no word on any injuries from the crash.
Motorists should avoid the area, if possible.