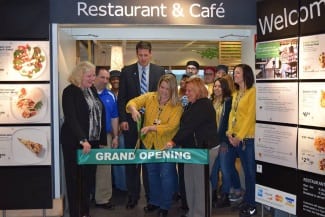 The restaurant located in the White Marsh IKEA store held a gran reopening on Friday.
The newly-renovated restaurant held a ribbon-cutting ceremony and awarded the first 500 people in attendance an envelope containing food and gift prizes worth up to $100.
Among those in attendance at the event were Baltimore County Chamber of Commerce President Keith Scott and Councilwoman Cathy Bevins.
Other festivities will continue all weekend long at the popular IKEA store to celebrate the grand reopening.