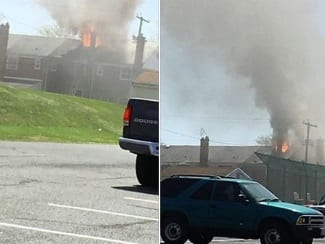 A two-alarm house fire is raging at this hour, and personnel from the White Marsh area are en route to the scene.
At about 1:15 p.m., emergency personnel responded to the 7900 block of Kavanaugh Road in Dundalk for a report of a fire.
At the scene, crews found fire showing from the second floor of a townhome.
At about 1:45 p.m., the White Marsh Volunteer Fire Company reported that two of its units were responding to the scene to assist.
So far, one resident has been transported to a medical facility with injuries.
[Image above via Baltimore County Breaking News]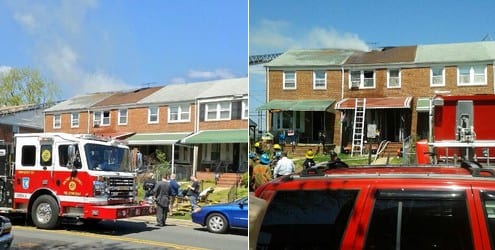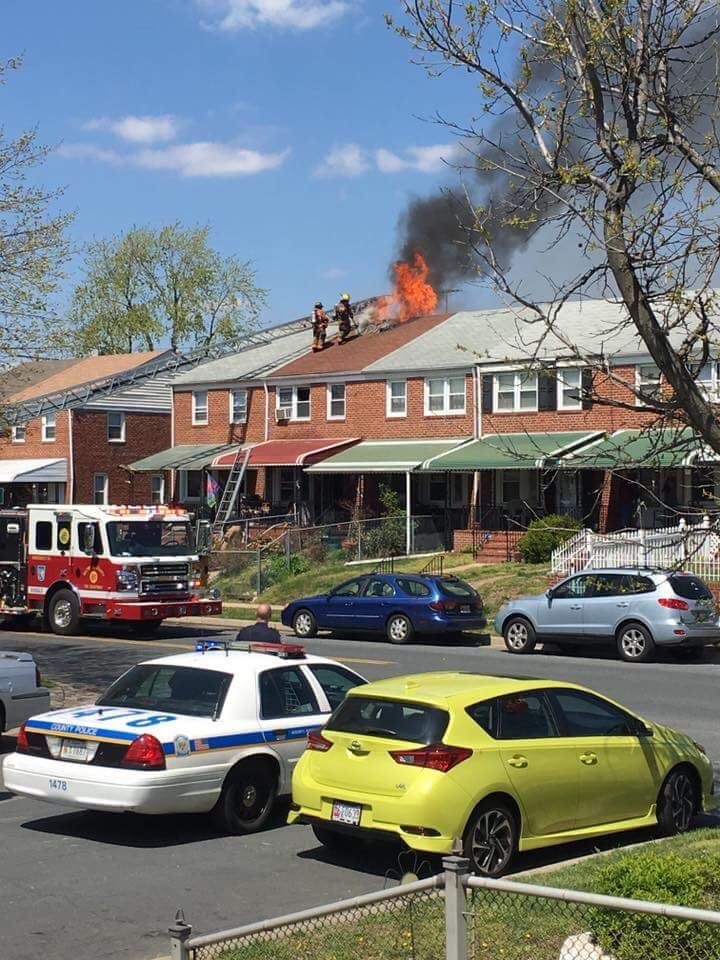 [Image via Baltimore Breaking News Network]