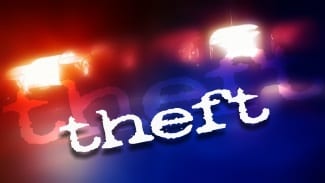 The Baltimore County Police Department is seeking the public's assistance in identifying the suspect responsible for a March 22 theft at a White Marsh jewelry store.
At about 6:40 p.m. on March 24th, the suspect entered the Reeds Jewelers in White Marsh Mall. He approached the counter and asked to see a ring, valued at $6,000, from a display case. When the employee handed the suspect the ring, the suspect fled the store with it in his possession.
This same suspect is also thought to be responsible for a theft from the Bowie Town Center Kay Jewelers. A video surveillance image was captured of the suspect in that case.
This incident is being investigated by the Baltimore County Police Organized Retail Crime Team.
Anyone with information on this incident is asked to call police at 410-307-2020 or Metro Crime Stoppers at 1-866-7LOCKUP.