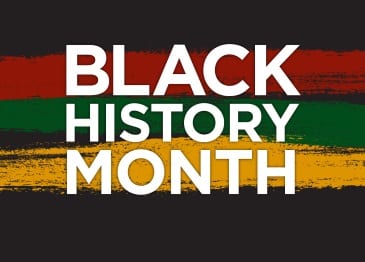 TOWSON, MD – The winners of Baltimore County Public Schools annual Black History Month Writing Contest have been announced.
More than 100 students entered the contest, which was cosponsored by the BCPS Offices of English Language Arts and Social Studies. Entries were received from 21 elementary schools, 10 middle schools, and three high schools.
The honored students are:
K – Grade 2 Winner
Anderson J. Williams, Honeygo Elementary School
(Teacher: Ashley Schuchardt)
Grades 3 – 5 Winner
Kollin Anderson Pringle, Timber Grove Elementary School
(Teacher: Lynette Aina)
Grades 6 – 8 Winner
Dylan Patrick Carson, Dumbarton Middle School
(Teacher: Brian Bauer)
Grades 9 – 12 Winner
Gabriella Chiericoni, Perry Hall High School
(Teacher: Chris Turner)
Students were asked to write in response to the following quote by Jesse Owens, recipient of the Presidential Medal of Freedom, Congressional Gold Medal, and four Olympic gold medals: "We all have dreams. In order to make dreams come into reality, it takes an awful lot of determination, dedication, self-discipline, and effort."
Advertisement
"The quotation required students to reflect on the achievements of notable African Americans and their impact on society and on students' lives," said Janetta Jayman, supervisor of English language arts. "This writing contest is one way BCPS is making literacy a significant part of Black History Month. It is our way of celebrating our students, their voices, and individual talents. In turn, students share appreciation of the significant contributions African Americans have made in history and in their personal lives."
The winners for each grade-level category received certificates and a book of poetry, Out of Wonder by Kwame Alexander, and their teachers received The Write Thing, also by Kwame Alexander. School visits to surprise the secondary winners took place on February 28, and elementary school visits on March 8.
Facebook Comments