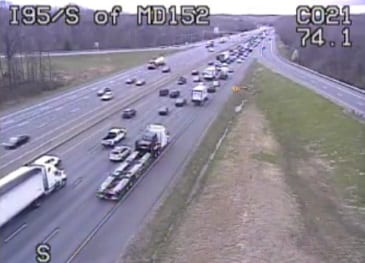 Emergency crews are on the scene of a Tuesday afternoon crash in Joppa.
At about 12:30 p.m., units from the Joppa-Magnolia Volunteer Fire Company and Kingsville Volunteer Fire Company responded to a crash along southbound Interstate 95, just past exit 74 (Mountain Road).
There has been no word on any injuries, but delays are present in the area.
Motorists should use caution.
Facebook Comments