ROSEDALE, MD—The Boumi Shriners once again have something spook-tacular cooked up for Halloween.
The third annual Boumi Shriners Haunted House returns to Rosedale beginning October 13, 2023.
The haunted house will take place October 13-15, 20-22, and 27-29…Fridays & Saturdays 7:00-10:00 p.m. and Sundays 7:00-9:00 p.m.
Admission is $12 per person and the attraction is recommended for ages 10 and up.
The Boumi Shriners Haunted House will be located at 5050 King Avenue in Rosedale (21237).
More information can be found in the flyer below.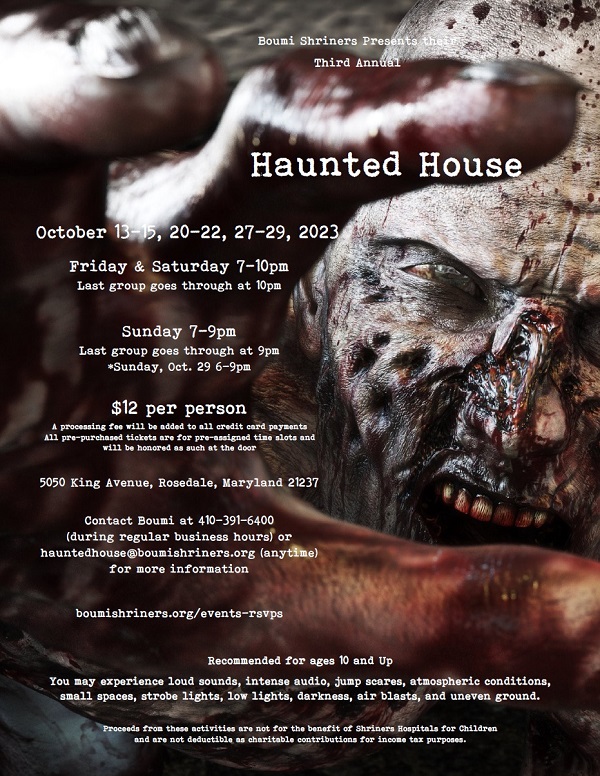 Photo via Pexels