PERRY HALL, MD—A Perry Hall retirement community gave back on Wednesday by feeding first responders.
Brightview Senior Living held a "Burgers for Badges" event on May 31, 2023 and served lunch to police officers from the Baltimore County Police Department's Parkville and White Marsh Precincts.
"It's important to recognize our first responders and thank them for all of their hard work and dedication to our communities," Brightview said in a social media post. "Brightview Perry Hall honored our first responders with a delicious lunch at our 'Burgers for Badges' event. We can't thank them enough for all they do for our community and our neighborhoods."
Additional photos from the event can be viewed below.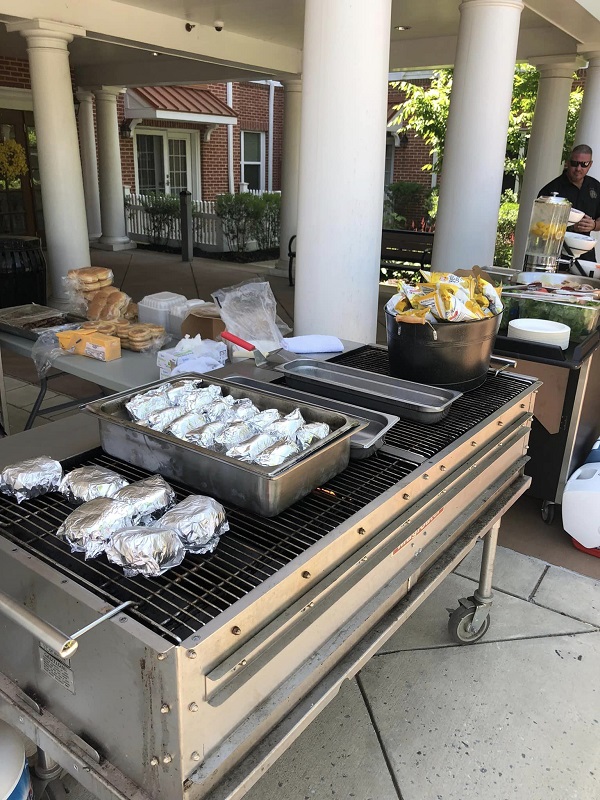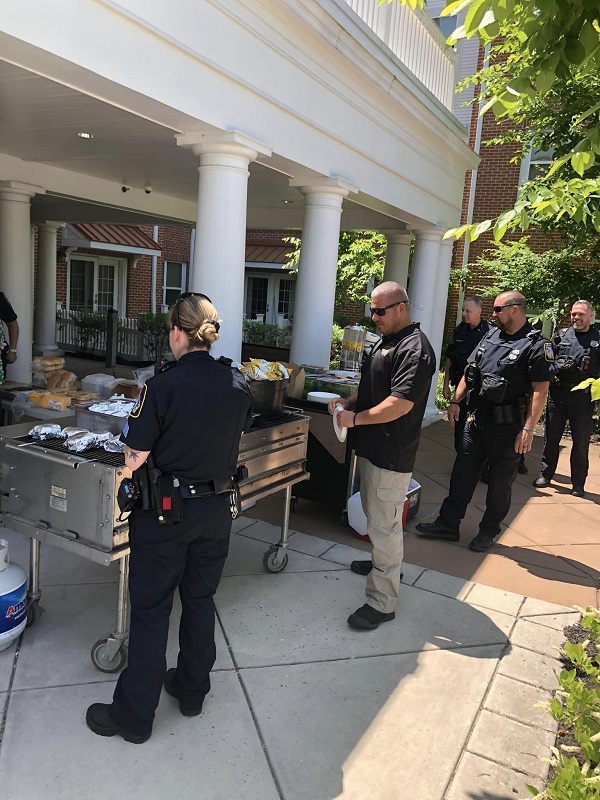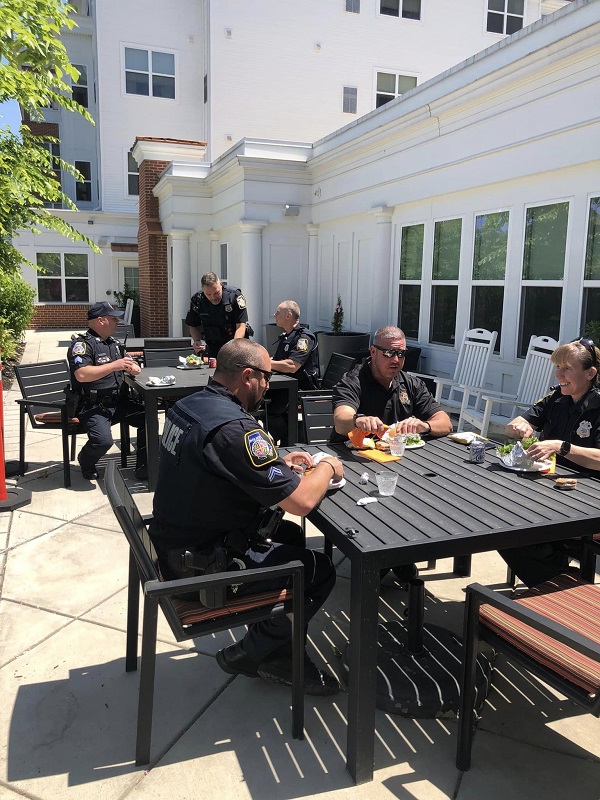 Photos via Brightview Perry Hall