ROSSVILLE, MD—Panda Express will be holding a fundraising event for Rossville Elementary School on Tuesday, November 8th.
A ribbon-cutting ceremony was held at the new school in October.
The virtual fundraiser is being held at Panda Express locations nationwide and online.
When ordering at https://www.pandaexpress.com or via the mobile app, simply enter code 911341 in the Fundraiser Code box at checkout.
Officials say 28% of all proceeds will be donated to the Rossville Elementary PTSO.
One of five new schools that will have opened between 2018 and 2024, Rossville Elementary School serves parts of Dunfield, Fullerton, Perry Hall, Rossville, and White Marsh.
Providing nearly 109,000 square feet of state-of-the-art learning space, the new school was built to help meet the educational needs of the fast-growing communities of northeast Baltimore County.
Built for $56 million, the new building provides room for 735 seats and currently enrolls 621 students.
Additional details on the fundraiser can be found in the flyer below.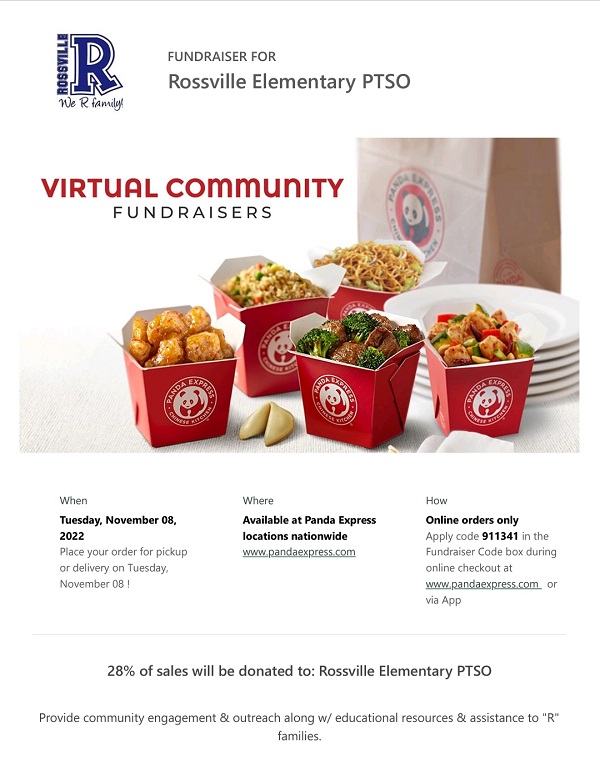 Facebook Comments