WHITE MARSH, MD—The White Marsh Volunteer Fire Company will be holding a multi-vendor craft show on Saturday.
The event will take place 10 a.m. – 3 p.m. on April 23, 2022.
The event will feature over 40 vendors, handmade jewelry, acrylic keychains, ornaments, wood crafts, and more.
A flyer with additional information can be viewed below.
WMVFC is located at 10331 Philadelphia Road in White Marsh (21162).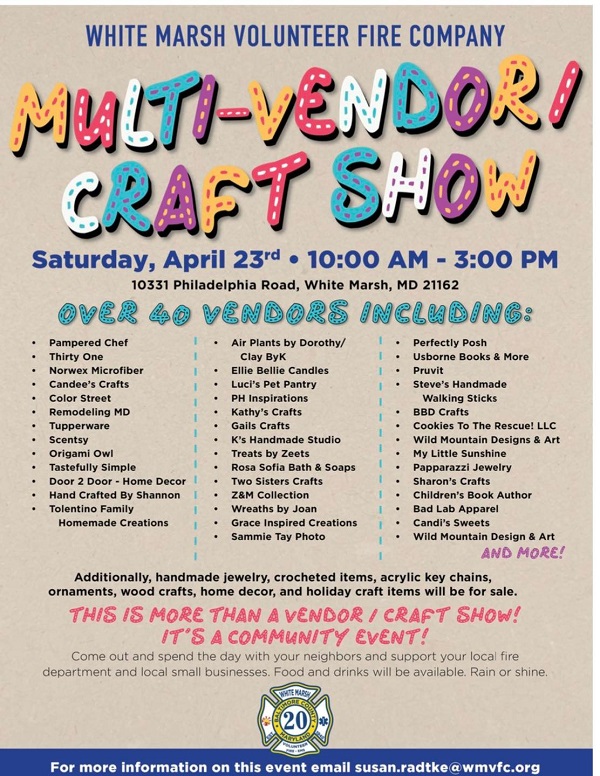 Facebook Comments