UPDATE 2: The Winter Weather Advisory has been upgraded to a Winter Storm Warning.
UPDATE: A Wind Advisory has also been issued for the Baltimore area on Saturday.
Original story below…
——
NOTTINGHAM, MD—The National Weather Service has issued a Winter Weather Advisory for northern Baltimore County.
The advisory will be in effect from 7 a.m. to 3 p.m. on Saturday.
Forecasters say 2 to 4 inches of snow are expected in northern Baltimore County with 1 to 2 inches expected in southern BALTImore County and Baltimore City.
Wind gusts of 45 to 55 mph are also expected.
Rain will change to snow between 5 a.m. and 7 a.m. on Saturday morning. The steadiest snow will be through midday.
Motorists should plan on slippery road conditions. Visibility may be reduced to below one-half mile at times.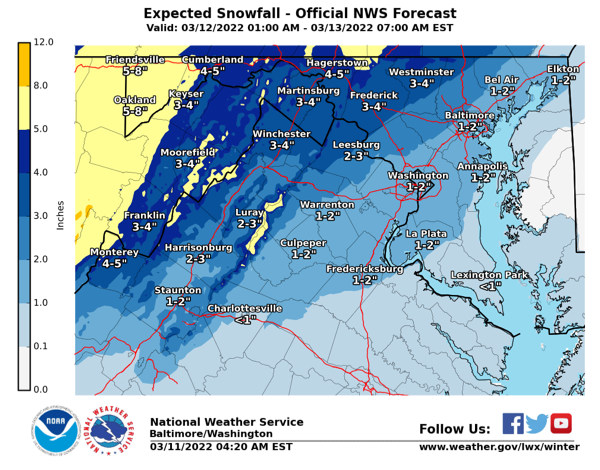 Facebook Comments