NOTTINGHAM, MD—The National Weather Service has issued a Winter Storm Warning for northern Baltimore County and northwestern Harford County.
A Winter Weather Advisory remains in effect for southern Baltimore County and for Baltimore City.
The warning and advisory will remain in effect until 3 p.m. on Saturday.
Heavy snow is expected with total accumulations of 3 to 6 inches. Northwest winds will gust at around 45 to 55 mph.
Motorists should plan on slippery road conditions. Gusty winds could bring down tree branches.
Visibility may be reduced to below one-quarter mile at times. Brief, near-blizzard conditions are possible between 8 and noon. Snowfall rates of around one to two inches per hour are expected this morning.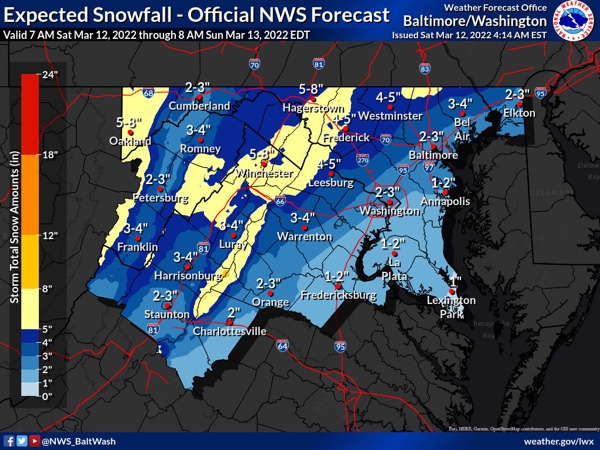 Facebook Comments