UPDATE: All lanes have now been reopened.
Original story below…
———
NOTTINGHAM, MD—Three people were injured after a car crashed into a utility pole and then a home on Belair Road on Wednesday evening.
At around 7:00 p.m., units from White Marsh Volunteer Fire Company, Kingsville Volunteer Fire Company, and the Baltimore County Fire Department responded to the 9100-block of Belair Road (21236).
At the scene, crews found that a vehicle had gone off of the road, smashed through a utility pole, and crashed into the front of a house.
Three people were trapped at the scene and required extrication. One person sustained critical injuries and two others were seriously injured.
Belair Road is currently shut down in both directions between Joppa Road and Soth Avenue. At just before 10 p.m., the Baltimore County Police Department said that Route 1 would remain shut down for several hours.
Motorists should use an alternate route.
Video from the incident can be viewed below…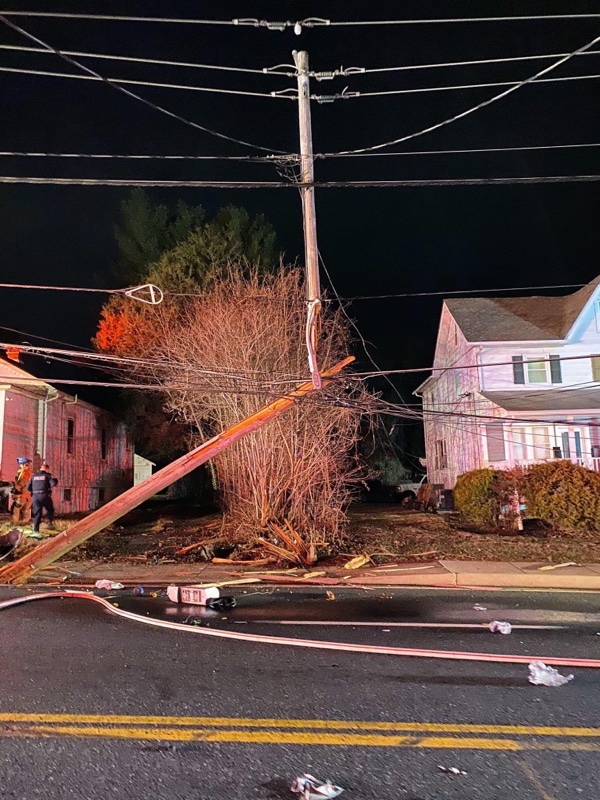 Photos via White Marsh Volunteer Fire Company