UPDATE: A Winter Weather Advisory has been issued for Sunday morning.
Original story below…
——
NOTTINGHAM, MD—The National Weather Service reports that Friday morning's winter storm left a general 4 – 5 inches of snow in and around the Nottingham area, and more wintry weather may be on the way this weekend.
First, bitter cold will move into the region on Friday afternoon and evening, with wind chills in the teens in much of the area and below zero in the higher elevations.  Wind gusts of 25 – 30 MPH are possible during the overnight hours.
Forecasters say more frozen precipitation may be on the way for Sunday.
There is a 60 percent chance of sleet and freezing rain between 8 – 11 a.m. on Sunday morning, before turning to all rain later in the day.
If this threat materializes, it may cause travel disruptions on Sunday morning.
Residents should stay tuned to local forecasts.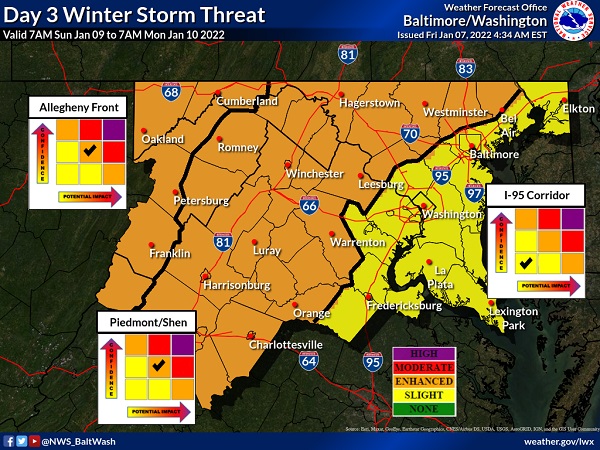 Facebook Comments