NOTTINGHAM, MD—The National Weather Service has issued a Winter Weather Advisory for the Baltimore area.
The advisory will be in effect from 6 a.m. until noon on Sunday.
Forecasters say freezing rain is expected, with total ice accumulations of around a tenth of an inch.  Difficult travel conditions are possible due to the potential for icy roads and sidewalks.
The cold conditions leading up to this event may make it a dangerous situation for anyone traveling during this time.
Motorists should slow down and use caution while traveling. Residents should prepare for possible power outages.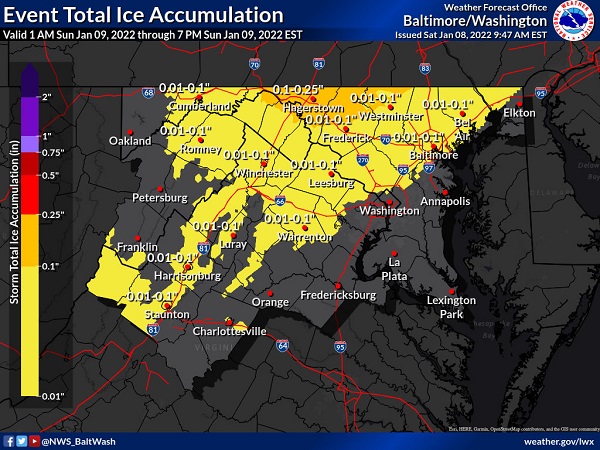 Facebook Comments