NOTTINGHAM, MD—The ribbon has been cut at the Unity Playground.
A dedication ceremony was held on Saturday afternoon at the new playground located on the grounds of Gunpowder Elementary School.
The Unity Playground was built to honor the memory of Officer Amy Caprio, who died in the line of duty in May 2018 while investigating a report of a burglary on Linwen Way.
"In all my years as a Councilman, this was one of finest projects and among the best dedication ceremonies I have attended," said Councilman David Marks on Saturday. "Children will play, laugh, and learn here for years to come."
Gunpowder Elementary School is located at 9540 Holiday Manor Road in Nottingham.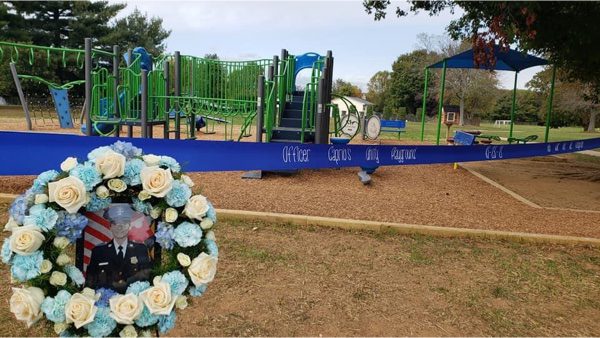 Photos via Councilman David Marks