NOTTINGHAM, MD—The Maryland Department of Labor is warning residents of an email scam targeting unemployment insurance claimants.
Anyone who receives an email similar to the one pictured below is urged NOT to respond.  Do not click on "Verify Account".
Clicking on the "From" field will likely reveal a fraudulent email address.
All emails from Maryland's Division of Unemployment Insurance will come from a @maryland.gov e-mail address.
Unemployment claimants are encouraged to access their accounts directly by visiting www.mdunemployment.com.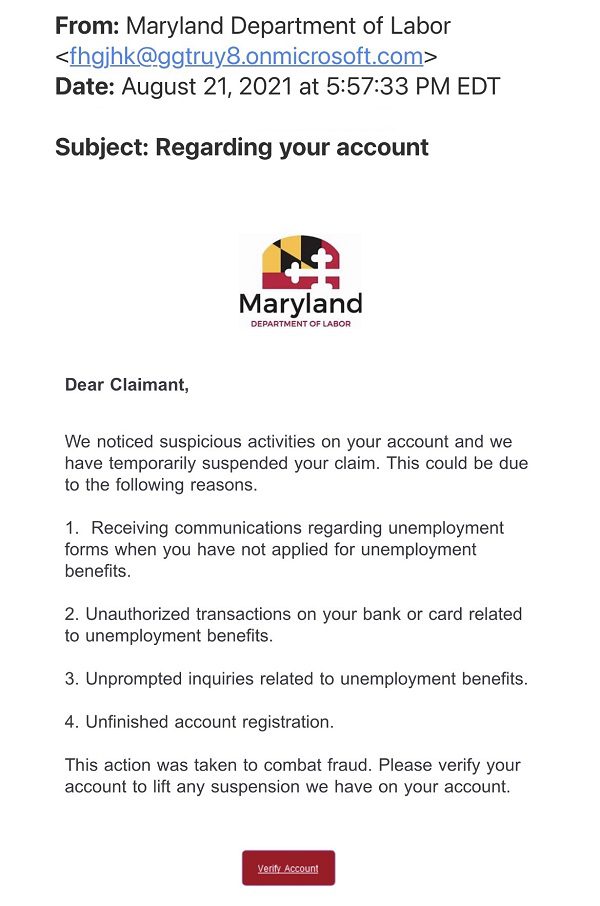 Featured photo via Pixabay
Facebook Comments