NOTTINGHAM, MD—Stormy weather is possible in the Nottingham area on Wednesday.
The National Weather Service says hot and humid conditions continue on Wednesday, with highs expected to reach into the mid-90s.
Forecasters say there is a chance for afternoon/evening showers and thunderstorms, especially in the metropolitan areas.
Story continues below
Some storms may become severe with the greatest impact being damaging winds.
Residents should stay tuned to local forecasts.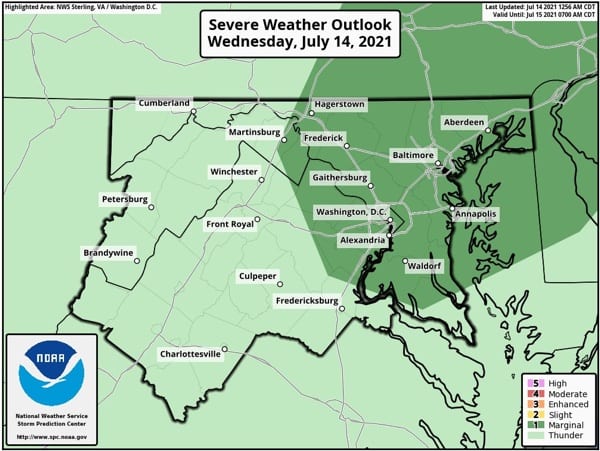 Facebook Comments