NOTTINGHAM, MD—A Tropical Storm Warning has been issued for Maryland's Eastern Shore and a Flash Flood Watch remains in effect for Baltimore County.
Tropical Storm Elsa will move across southern MD late Thursday afternoon into Friday morning, bringing heavy rainfall to areas east of the I-95 corridor.
Southern Maryland will likely see 2 to 3 inches of rain, with locally higher amounts up to 5 inches possible. Further west, closer to the I-95 corridor, amounts of up to one inch are likely, with locally higher amounts of 2-3 inches possible.
Moderate to heavy rainfall over a period of a few hours may cause streams and creeks to quickly rise out of their banks, potentially leading to instances of flash flooding.
Story continues below
Residents should stay tuned to local forecasts.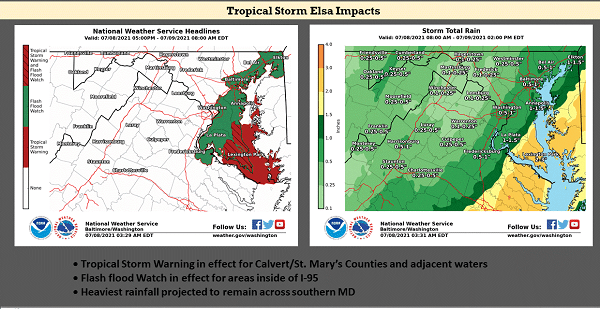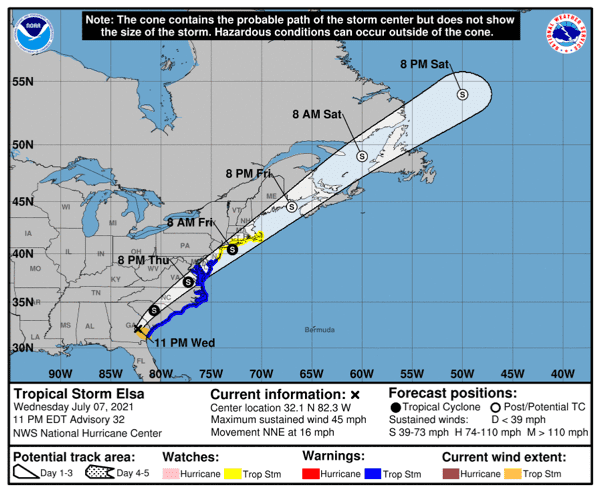 Facebook Comments