NOTTINGHAM, MD—The National Weather Service has issued a Heat Advisory for the Nottingham area and stormy weather is possible as well.
The Heat Advisory will be in effect until 8 p.m. on Wednesday as the heat index is expected to top out at 105°F.
Residents should drink plenty of fluids, stay in an air-conditioned room, stay out of the sun, and check up on relatives and neighbors. Children and pets should never be left unattended in vehicles under any circumstances.
Anyone overcome by heat should be moved to a cool and shaded location.
An isolated severe thunderstorm with damaging wind gusts is possible late Wednesday afternoon and evening.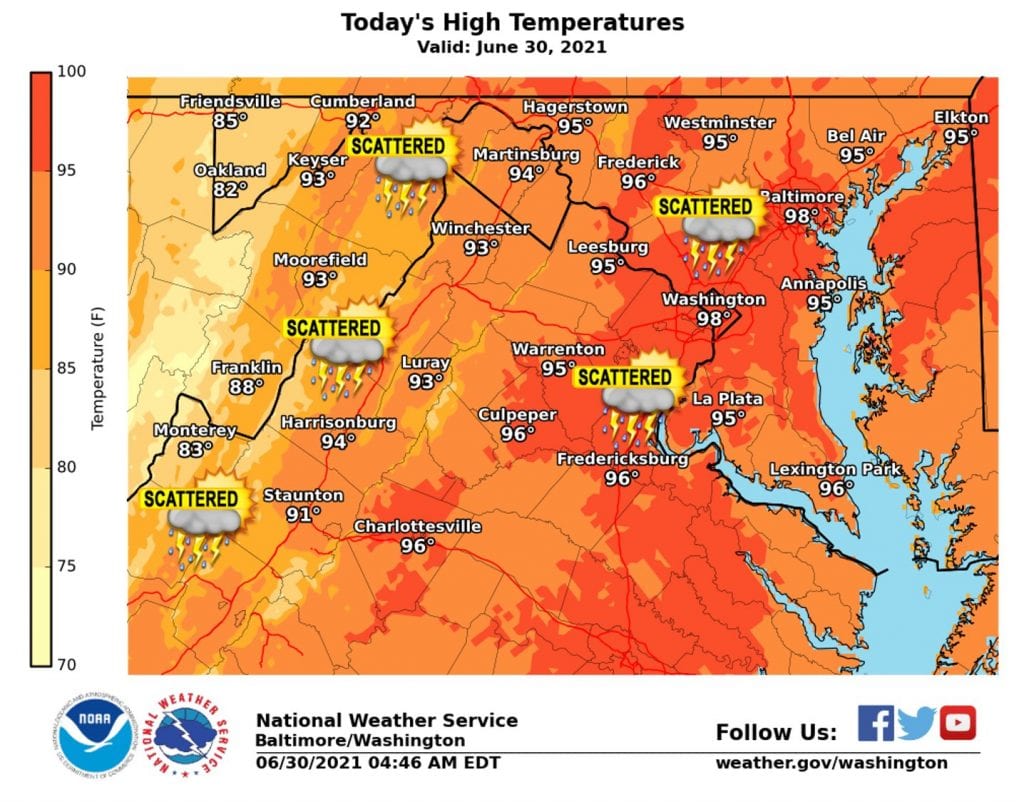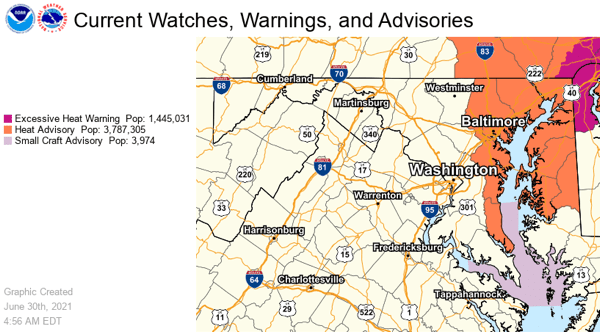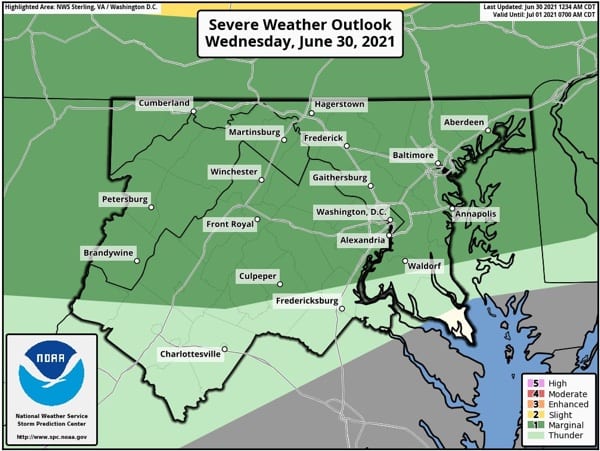 Facebook Comments