UPDATE: A Severe Thunderstorm Watch has now been issued for the Nottingham area.
Original story below…
——
NOTTINGHAM, MD—Expect a steamy, stormy day in the Nottingham area on Monday.
The National Weather Service says the work week will get off to a hot and humid start.
A strong cold front moving down from the Ohio Valley will cause scattered strong to severe thunderstorms on Monday afternoon and into Monday night.
The most likely impacts from these storms will be damaging winds and isolated large hail.
The heat index on Monday afternoon will be around 102 degrees.
Residents should stay tuned to local forecasts.
Additional information is available in the charts below from NWS.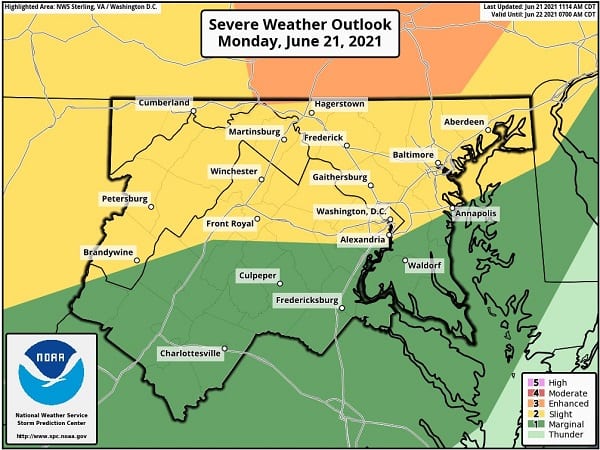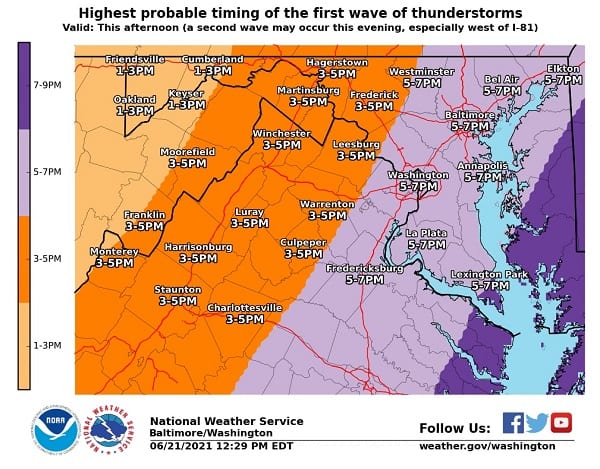 Facebook Comments