NOTTINGHAM, MD—There is a slight chance for severe weather in the Nottingham are on Saturday.
The National Weather Service says that the risk of severe weather has increased across northeastern portions of the state.
The primary risks associated with any storms that do develop will be damaging winds and large hail during the afternoon hours.
An isolated tornado cannot be ruled out.
Residents should stay tuned to local forecasts.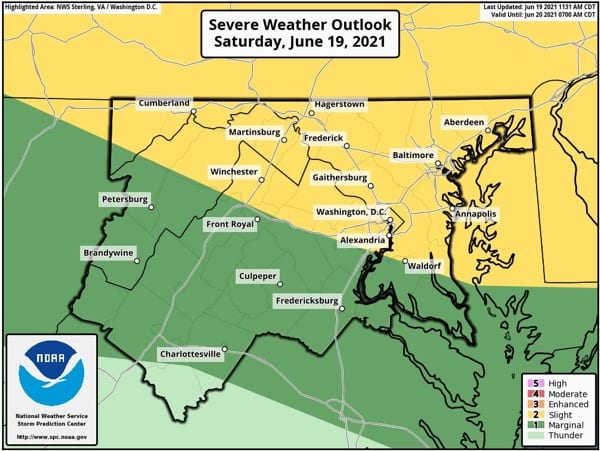 Facebook Comments