PARKVILLE/CARNEY, MD—Several local streets are flooded following severe storms that moved through northeastern Baltimore County on Thursday.
Storm and flood warnings were issued for much of the area on Thursday afternoon as a cold front passed through the region.
At 3:30 p.m., Baltimore County Emergency Management advised that the area of Loch Raven Boulevard at Joan Avenue (21234) is flooded, as is the intersection of East Joppa Road at Satyr Hill Road (21234).
The road is flooded at both locations and at least one vehicle is stuck at the latter.
Perring Parkway at Oakleigh Road (vehicle stalled), Harris Avenue at Rader Avenue (vehicle stalled), and Cub Hill Road at Cromwell Bridge Road are also flooded.
Motorists are reminded to "turn around, don't drown."
Advertisement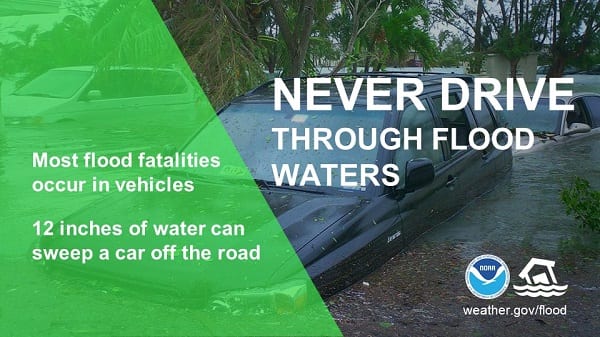 Facebook Comments