NOTTINGHAM, MD—A weak frontal system may produce light snow showers throughout the Baltimore area overnight.
The National Weather Service says the disturbance may be able to tap the remaining cold air over Maryland to produce light snow, along with some light ice accumulation.
Winter Weather Advisories are in effect for the Allegheny Front and Blue Ridge overnight.
Advisories may also be issued later on Thursday for the northwestern suburbs of DC/Baltimore.
Up to one inch of total accumulation is expected.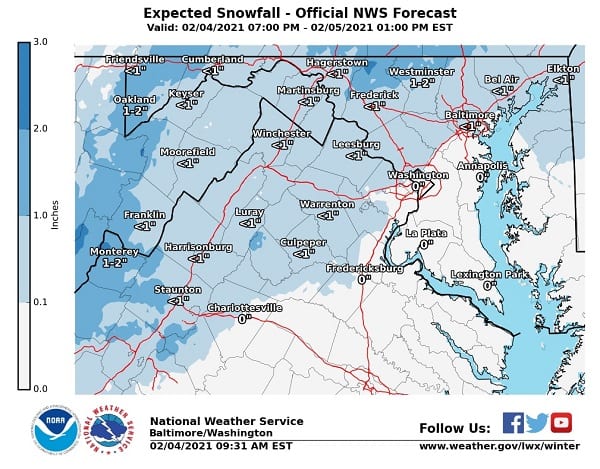 Advertisement
Facebook Comments