UPDATE: A Winter Storm Warning has been issued.
Original story below…
———
NOTTINGHAM, MD—The National Weather Service on Friday night issued its first call for snowfall for this weekend's predicted snowstorm.
Flakes should begin falling late Saturday night and continue into Sunday and Monday.
A Winter Storm Watch has been issued for the entire Baltimore metro area.
Forecasters say the Nottingham area will likely see 6–8 inches of total accumulation.
As is often the case, there will be locally high amounts where heavy snow banding occurs.
More information is available in the NWS graphics below.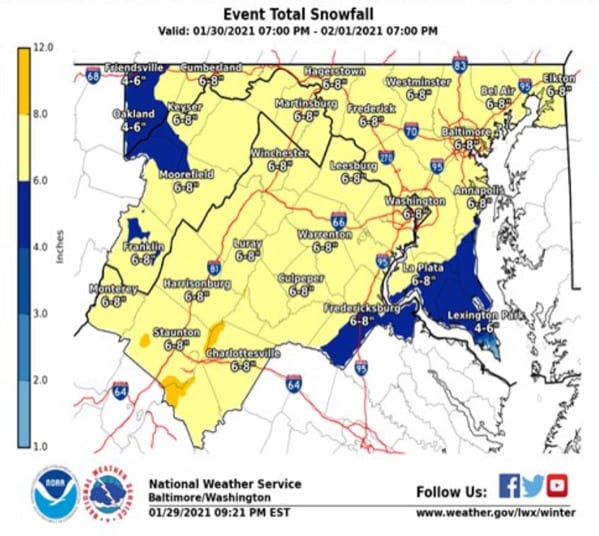 Advertisement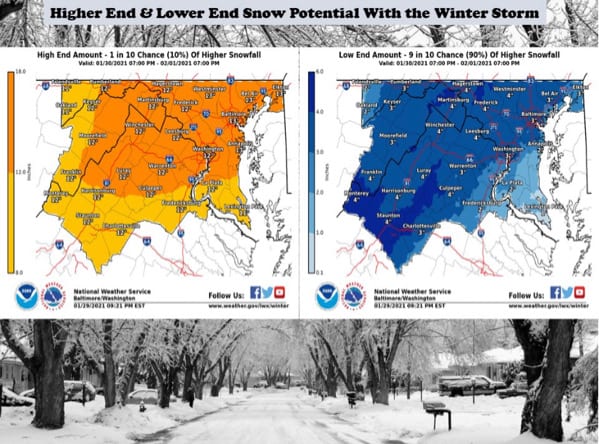 Facebook Comments