NOTTINGHAM, MD—Powderhounds in Baltimore County have been wondering where the snow is this winter.
Now that Thursday/Friday snow chances have evaporated, the region's next chance for accumulating snow looks to be Sunday night.
Arctic air will arrive over the weekend with lows in the teens on Friday night and in the low 20s on Saturday night.
The National Weather Service then says there is potential for a winter storm to impact much of the eastern U.S. for the latter half of the weekend and into early next week.
This far out, there is considerable uncertainty in the storm's track and intensity, but snow could end up falling from Sunday night through Tuesday morning.
Residents should stay tuned to local forecasts.
More in the graphics below from NWS.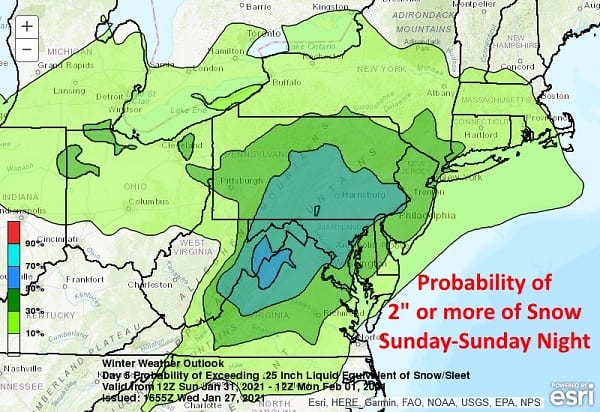 Advertisement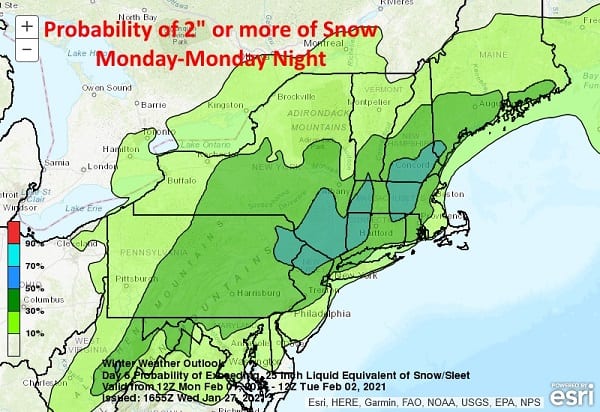 Facebook Comments