NOTTINGHAM, MD—Forecasters say Maryland residents could see their first solid "thump" of snow since 2016 next week.
The National Weather Service says there is a chance that the mid-Atlantic could get hit with a snowstorm by the middle of next week.
Following a weekend warm-up, the "appetizer" will likely move into the Baltimore area on Monday, as rain mixes with snow showers.  At present, little to no accumulation is expected on Monday.
By Wednesday, the "main course" – a more significant system – should approach the area.  A blocking high pressure system will be in place over southeastern Canada, which should provide the needed cold air.  Whether or not that cold air can overcome the late fall/early winter warm waters of the Atlantic Ocean remains to be seen, but those waters will provide the necessary moisture.
The National Weather Service currently has the I-95 corridor listed in the "slight risk" category.
It is still too soon to predict snowfall totals. At this early stage, forecasters say residents should prepare for possible major negative impacts on travel by the middle of next week.
More in the graphics below from the National Weather Service.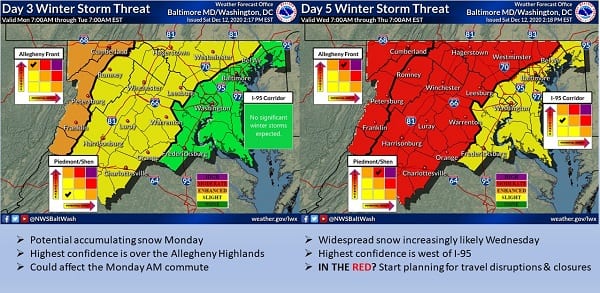 Advertisement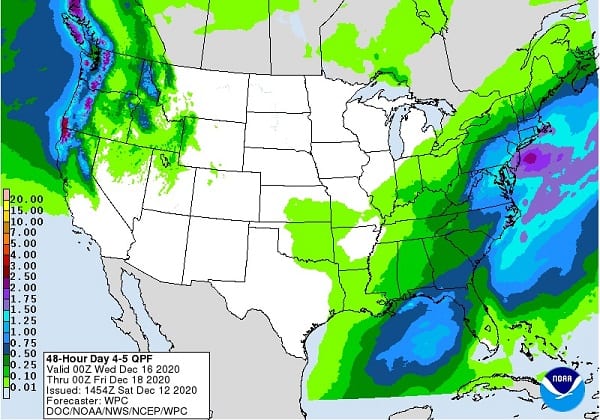 Facebook Comments