NOTTINGHAM, MD—The National Weather Service has issued a Dense Fog Advisory for the Baltimore area.
The advisory will be in effect until noon on Saturday.
Visibility in many areas has been reduced to one-quarter mile or less.
Motorists should be of hazardous  driving conditions due to low visibility.
If driving, slow down, use headlights, and leave plenty of stopping distance.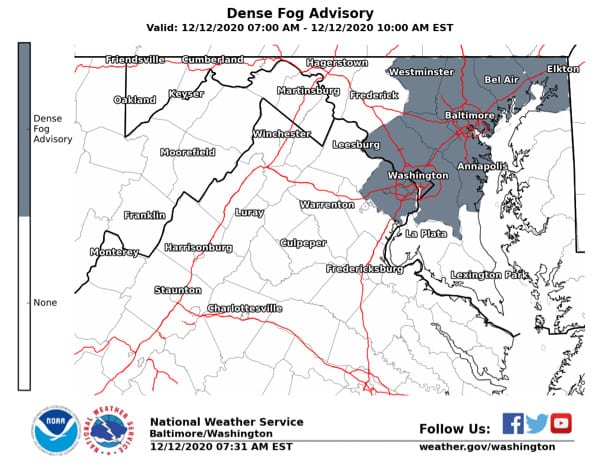 Advertisement
Facebook Comments