UPDATE: View the latest NottinghamMD.com COVID-19 reports here.
Original story below…
——
NOTTINGHAM, MD—The Maryland Department of Health on Wednesday reported that statewide COVID-19 hospitalizations and ICU bed usage dropped over the past 24 hours.
As of Wednesday, there have been 97,384 cases of novel coronavirus in Maryland, an increase of 541 cases since Tuesday. A total of 18,015 tests were performed over the past 24 hours.  Maryland has now conducted 1,503,630 tests.
The statewide positivity rate stands at 3.61%, a slight increase from Tuesday's 3.54%.  Baltimore County's positivity rate stands at 4.10%, a slight decrease from Tuesday's 4.21%.
There have been 3,474 related deaths and 488 individuals are currently hospitalized…an increase of 7 deaths and a decrease of 41 hospitalizations since Tuesday.  A total of 117 ICU beds are currently in use, a decrease of 4 beds since Tuesday.
Approximately 70% of Maryland's COVID-19 fatalities have been among those over 70 years of age (2,442/3,474), as seen in the chart below from the Maryland Department of Health.
There have now been 981,454 negative test results and 5,956 patients have been released from isolation.
Story continues below
Baltimore County has confirmed 13,463 COVID-19 cases and and 545 (+1) deaths (note: "probable" deaths are not included in these totals).
Case breakdown by zip code in NottinghamMD.com's coverage area:
21128 (Perry Hall) – 170 cases (+1)
21162 (White Marsh) – 67 cases (0)
21234 (Hillendale/Parkville/Carney) – 1,150 (+10)
21236 (Overlea/Fullerton/Nottingham) – 527 cases (+3)
21237 (Rossville/Rosedale) – 649 cases (+7)
Previous COVID-19 reports can be viewed here.
View the Maryland Strong: Roadmap to Recovery here.
Additional charts and data from the Maryland Department of Health can be found below.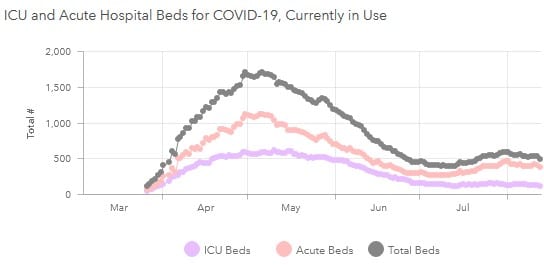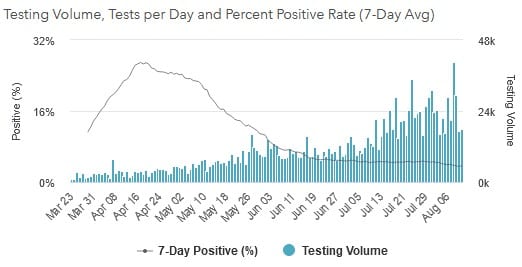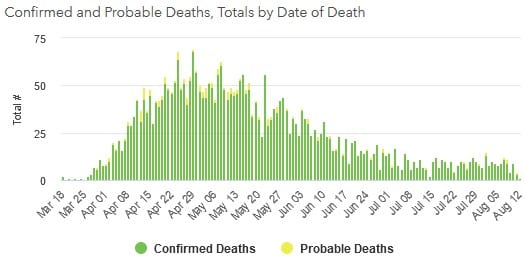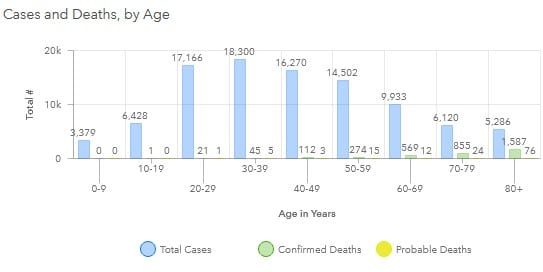 Facebook Comments