WHITE MARSH, MD—Tropical Storm Isaias swept through Maryland quickly, but it left a lasting impression on some families in White Marsh.
Homes in the 10900-block of Philadelphia Road were still "flooded out" on Wednesday.
Baltimore County Storm Water Management and CSX are coordinating to resolve the issue.  CSX has reportedly identified the blockage and is working to pump the water through the blocked culvert, according to the White Marsh-Cowenton Community Association.
The residents have been left without gas or electric service, which cannot be restored until the waters recede.
WMCCA is reaching out to local officials to see if emergency lodging is available for the two families affected by the flooding.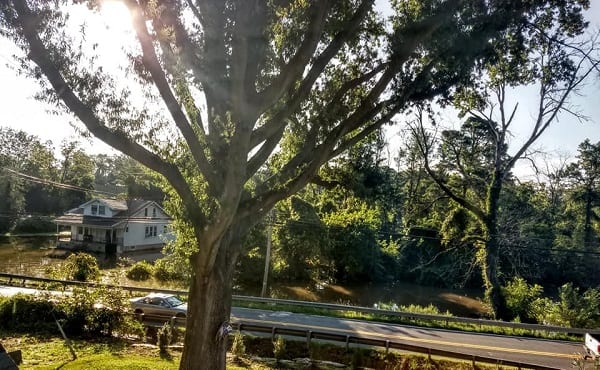 [Images via WMCCA]
Facebook Comments