PERRY HALL, MD—A local florist is celebrating an important milestone.
Perry Hall Florist celebrated their 60th anniversary on Tuesday morning.
A special ribbon-cutting ceremony was organized by the Perry Hall/White Marsh Business Association.
Councilman David Marks and Traffic Jam Jimmy also made appearances on Tuesday morning.
Although the florist was incorporated in July 1960, the land has been in the family for 3 generations. In 1928 dahlias, chrysanthemums and gladiolas were grown on the land and sold wholesale.
The florist now consists of a team of experienced designers which is led by owner Kathy Sanner, a certified master designer.
"I was honored to join Kathy Sanner and her family at the 60th anniversary celebration for Sanner's Perry Hall Florist," said Councilman Marks.  "I grew up one mile from the florist, which is a true local landmark and one of the last of the greenhouses that dotted the area in the 1950s and 1960s. Please support this and other local businesses."
Perry Hall Florist is located at 4401 E. Joppa Road (21128).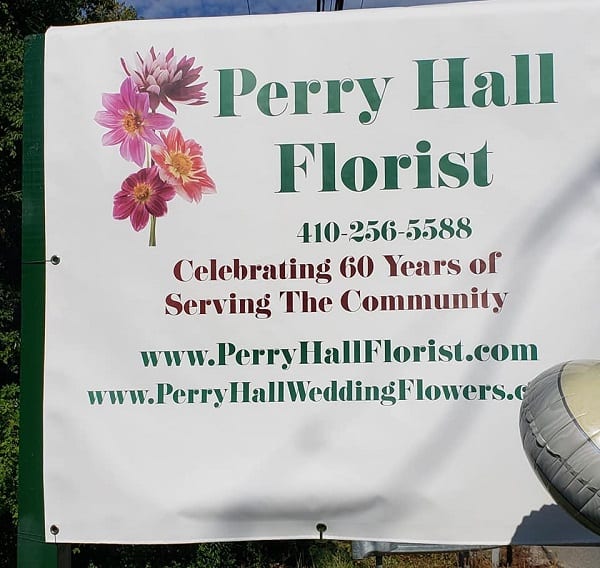 [Images via Councilman David Marks]